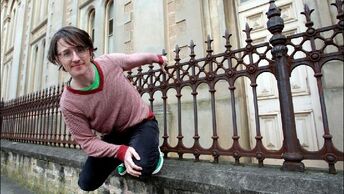 HE'S a father of one, an actor of almost 15 years' standing, and has just turned 34 ("I've passed my Jesus year," he says with a grin), but there's a curiously fey, almost childlike quality about Sydney actor Matthew Whittet. He sits in a meeting room in The Weekend Australian's offices, feet drumming, twitchy with a febrile energy that makes sitting still, he confesses, a difficult feat.

He Voiced Charlie In Bananas in Pyjamas (2011)
Ad blocker interference detected!
Wikia is a free-to-use site that makes money from advertising. We have a modified experience for viewers using ad blockers

Wikia is not accessible if you've made further modifications. Remove the custom ad blocker rule(s) and the page will load as expected.